WINE MAKING
True to Texas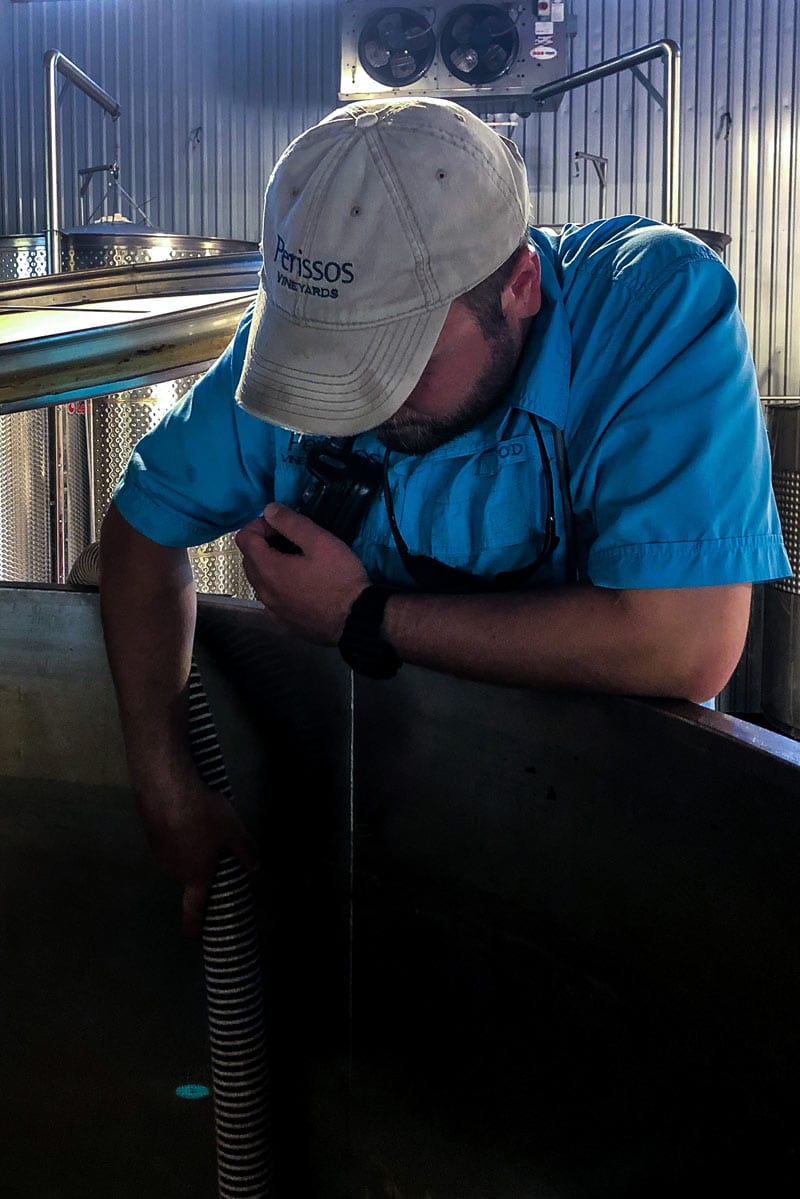 Since our first harvest in 2006, 70% of all the wines made at Perissos have been from Estate-grown fruit. The other 30% is grown by other extraordinary Texas farmers.
Being winemakers as well as farmers for the vast majority of the wines we produce, we have a simple philosophy in the creation and development of the wines. We believe that 99% of the work in creating the wines occurs in the vineyard. We call this philosophy Farming First.
Once we harvest the fruit and bring it into the winery, we utilize practices that minimize the manipulation of the fruit and maximize the delicate characteristics that distinguish each varietal. The bulk of our wines are made in a traditional dry style. Again, our goal in the winery is to add transparency to the hard work that was done in the vineyard.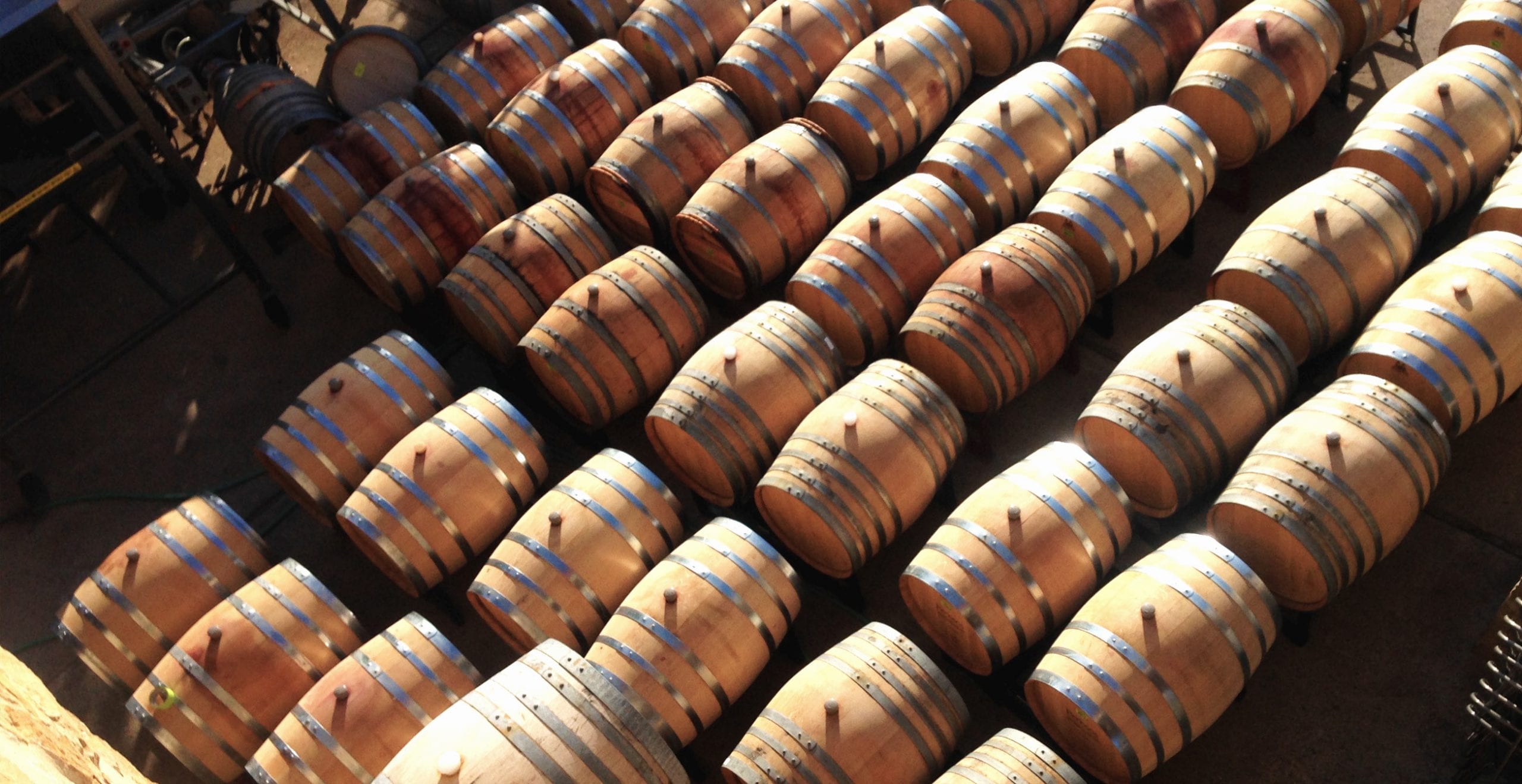 When we designed and built our small boutique winery, we incorporated much of the latest and greatest technology that you'd find in the most prestigious wineries in the world. For example, after harvesting we instantly refrigerate the fruit to decrease the temperatures below 55 degrees, such that the native yeasts will not start fermenting. This is a process known as cold soaking. With refrigeration, we can maintain control of the fermentation temperatures, and thereby greatly influence how long the grapes will ferment on the skins. We strive for a longer and cooler fermentation, which allows for greater extraction of delicate flavors and aromas from the grapes prior to pressing. After fermentation and pressing, we age many of our white wines in stainless tanks, and age the red wines in either French or American oak barrels, depending on the grape varietals. Our barrel room was designed and built to allow for careful climate control so the wines can age at around 55 degrees and at 50% or greater