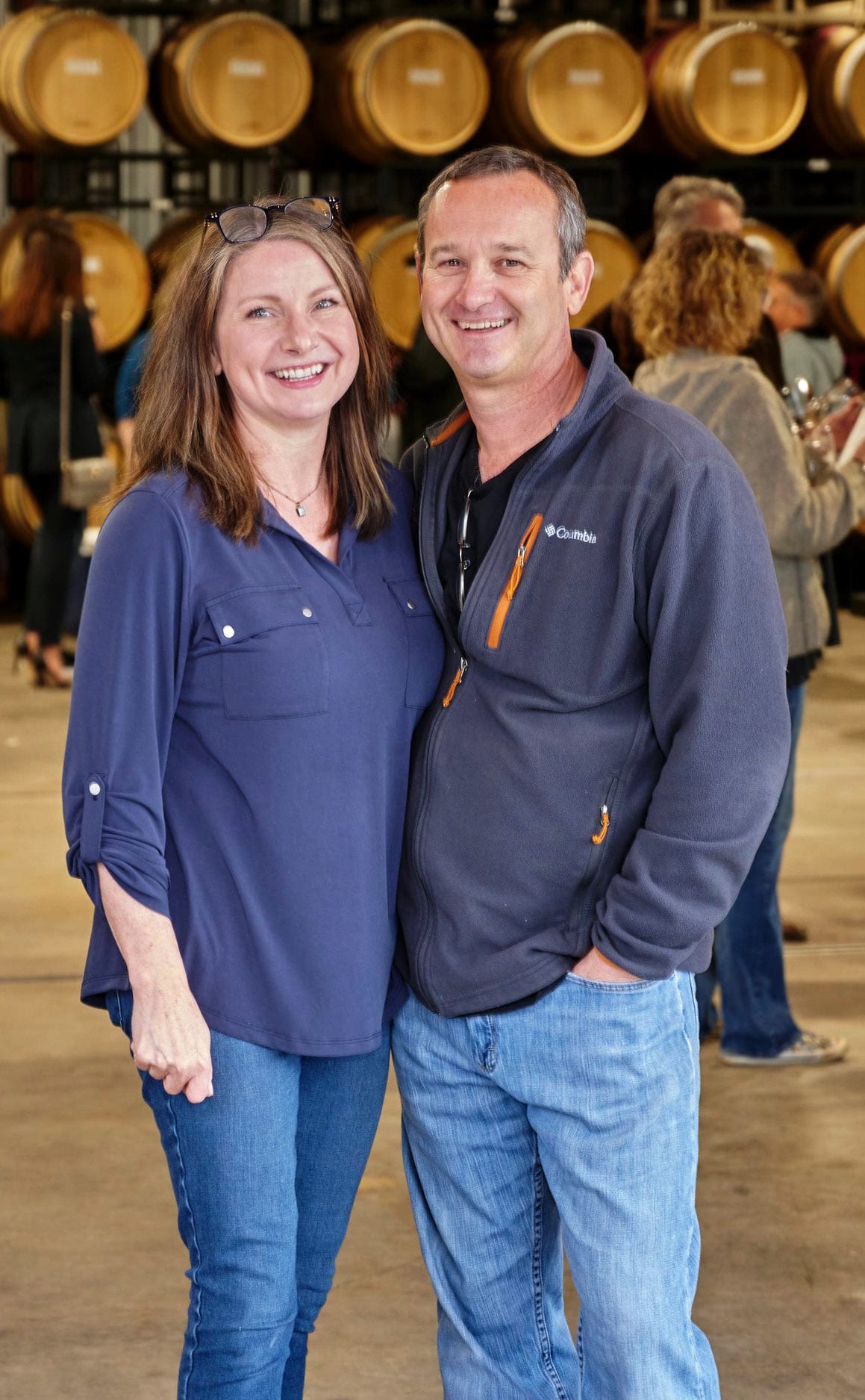 Seeds Planted:
While no grapevines were in the ground yet, the seed of starting a vineyard was planted when the Martins began designing a home for a gentleman who was an avid wine collector, and who demanded a highly-specified wine cellar. A great friendship was formed with this man, and the Martins' interest in the world of wine was piqued.
They began researching grapes, reading about vineyards, and of course, sampling wines. One evening, over a glass of wine quite fittingly, the couple decided they should plant some grapes and make their own wine – just to try it out.
Test Vineyards:
They planted 6 grapevines in the yard next to their driveway in Austin. They also planted vines in East Austin at a contractor's property, and in Marble Falls at Laura's sister and brother-in-law's land. (Eventually, they also planted another small test vineyard and managed a small previously-planted vineyard.)
Pruning and Harvesting:
Between running their homebuilding business and raising their kids, the Martins traveled to each respective test vineyard, training and pruning not only the fruit, but also their knowledge and experience on grape growing. Finally, it was time to harvest the fruit. Loved ones gathered together with the Martins to collect the bountiful crop. Feet, large and small, stomped the grapes. Excitement abounded.
Big Aspirations on a Small Budget – 2003:
After a handful of seasons of experimental grape growing and making wine in their garage, the Martins decided it was time to pursue growing grapes on a larger scale. Their research and growing experience convinced them to seek land consisting of granite gravel soil. Hoovers Valley, off Park Road 4 in Burnet, Texas, was an incredibly beautiful area; one which both Seth and Laura felt a connection to. However, it was the decomposed granite soil at that location that prompted their search for land there. Upon contacting several landowners in the valley in pursuit of a vineyard site, the Martins realized people were very proud of their land, and either did not want to part with it, or would only part with it for a hefty price. With their money tied up in the construction business and raising their growing family, the Martins had the vision, but did not yet have the budget (This theme would repeat itself throughout the course of growing Perissos to what it is today). In God's perfect timing, however, Laura's brother would be passing through the area soon thereafter, and would notice a "For Sale By Owner" sign. The seller would work with the Martins and they would close on the land in 2003.