FARMING
Stewards of This Land
Based on results from three small test vineyards that we had farmed previously — each located on different soil types –we determined that winegrapes ripened extremely well in decomposed granite soils. We selected and moved to our land for the sole purpose of growing quality winegrapes in just that type of soil. We found it in Hoover's Valley in the Texas Hill Country, near Marble Falls. Hoover's Valley is situated within the Llano uplift; a low geologic dome that is about 90 miles in diameter. It consists of an island-like exposure of Precambrian igneous and metamorphic rocks surrounded by outcrops of Paleozoic and Cretaceous sedimentary strata. Our site is nestled within mountain ranges to the East and West that make-up book ends to the Lower Colorado River Basin. We deliberately researched and studied which grapes varieties would be best suited for our particular site. Then, we experimented with those cultivars on a small scale for several years to further determine whether or not they would ripen properly at our vineyard location (our library block planting). Finally, we put those grapes into the barrel/bottle. Once all that came together beautifully, we planted the best of those grape varieties on a commercial scale. This process is ever-changing and ongoing, which is one of the reasons we love it so much. New weather patterns, pests, diseases, etc. are ever challenging what we "know", thus we remain humble and never go unchallenged in the vineyard.
Aglianico
Cabernet Sauvignon
Dolcetto
Grenache
Malbec
Montepulciano
Mourvedre
Muscat Canelli
Petite Sirah
Picpoul Blanc
Roussanne
Syrah
Tempranillo
Touriga Nacional
Viognier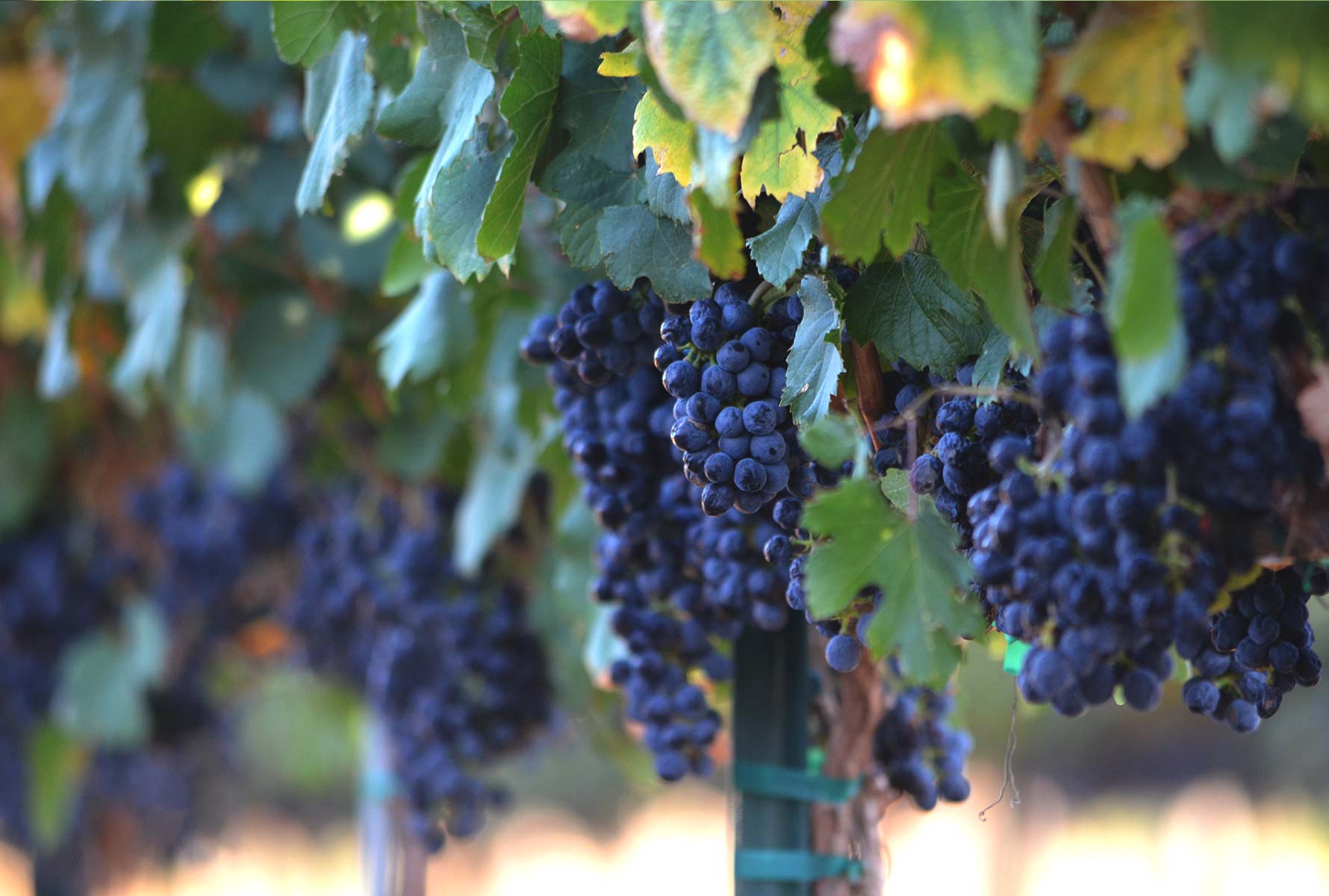 On average 70% of our wine is produced from estate grown fruit, the other 30% comes from fruit sourced in the Texas High Plains.
Our 16 acre estate vineyard is one of the largest in our AVA. (Texas Hill Country American Viticultural Area)
We use 100% Texas fruit.