We are honored to have received nine Best of Class Awards from the prestigious San Fransisco Chronicle Wine Competition over the years. Winning Best of Class in the competitive group of wines is not only humbling, but is truly an outstanding accomplishment!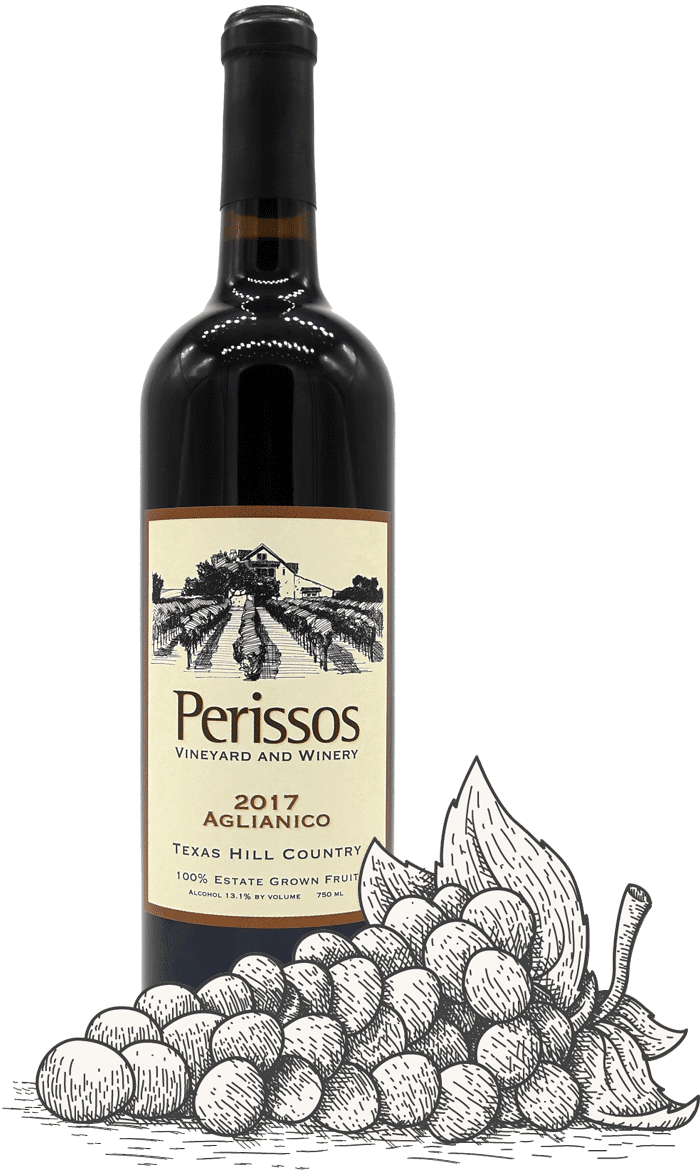 What exactly does a Best of Class award from the San Francisco Chronicle Wine Competition mean?
"Panels of four or five judges evaluate 150 to 200 wines, usually in flights of 10 or 12, over the course of the day. The judges know the category (Pinot Noir priced above $30 for example) that they are tasting, but not any of the individual wines, which remain blinded until the end of the competition. After each flight, the judges cast their votes–gold, silver, bronze or no medal–and since there are often divergent opinions, they discuss the wines, twist arms, and negotiate. The Gold Medal wines from each flight are tasted the next day to award 'Best in Class.' (A wine that receives a gold medal vote from every judge is awarded a 'Double Gold').
-Michael Apstein, MD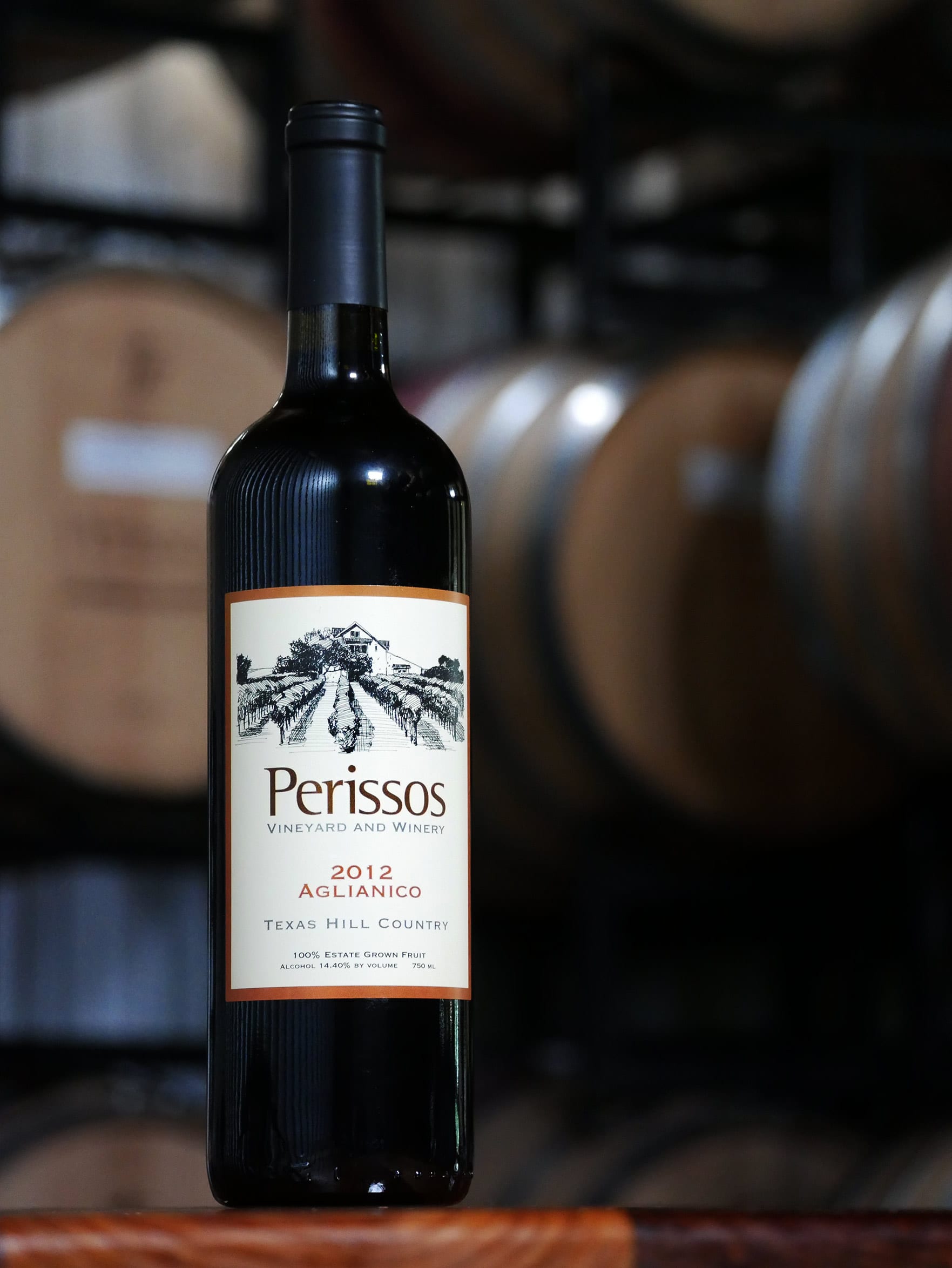 2012 Aglianico
100% Estate Grown
Awarded in 2014
We love growing this southern Italian grape because it requires minimal manipulation when we bring it in from the field, and it continues to impress our palates! The nose on this deep garnet wine opens with red fruits that are mirrored by the fruitiness of the wine, exhibiting cherry and plums. It finishes with a crisp acidity and hints of spice.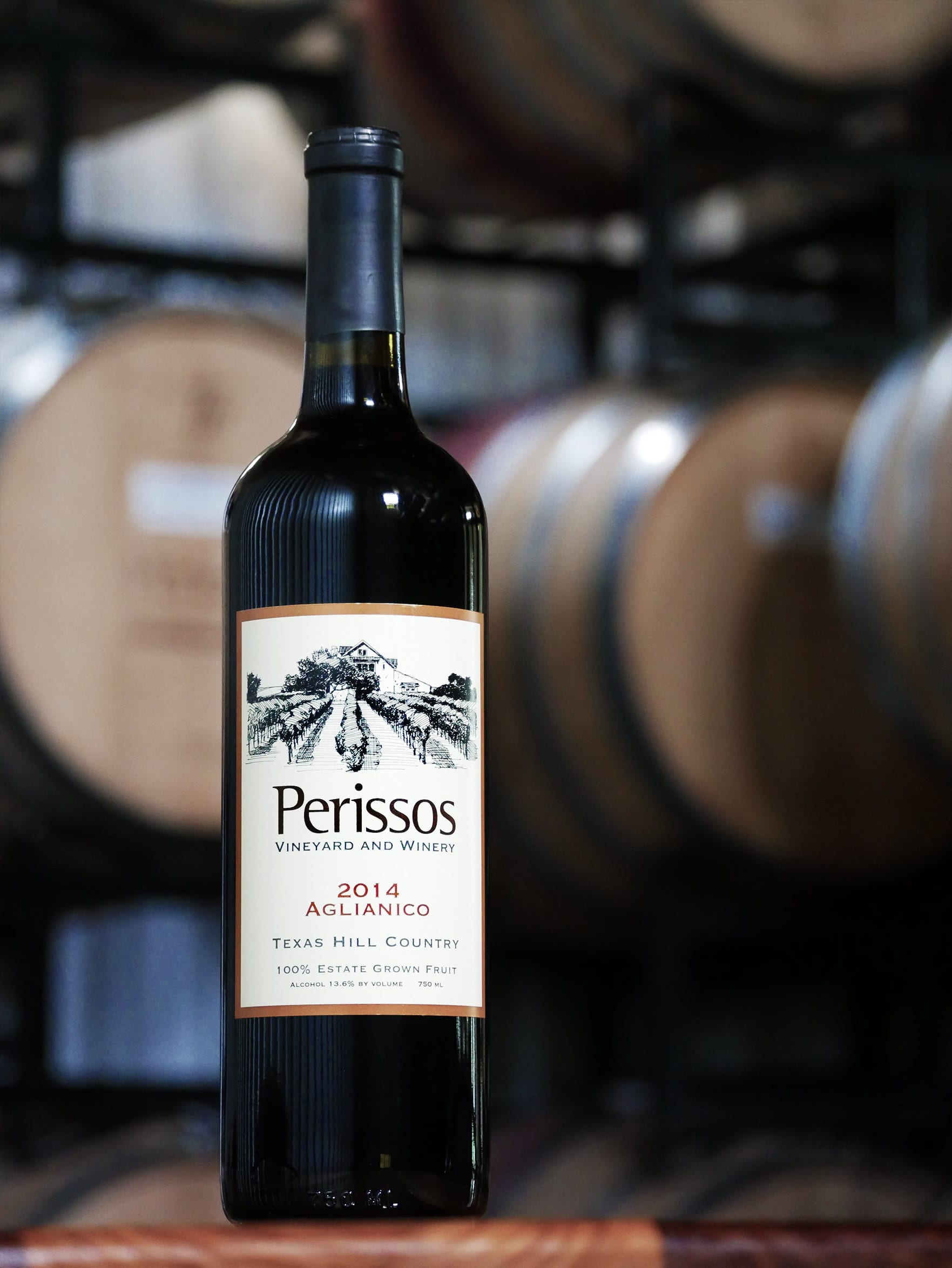 2014 Aglianico
100% Estate Grown
Awarded in 2016
One of our favorite wines to grow and enjoy! The color of this wine is opaque ruby red, with a magenta rim. The nose is loaded with red cherry, ripe plums, white peppercorns and baking spices. Structurally, this wine presents a rich, chalky mouthfeel, with muscular tannins.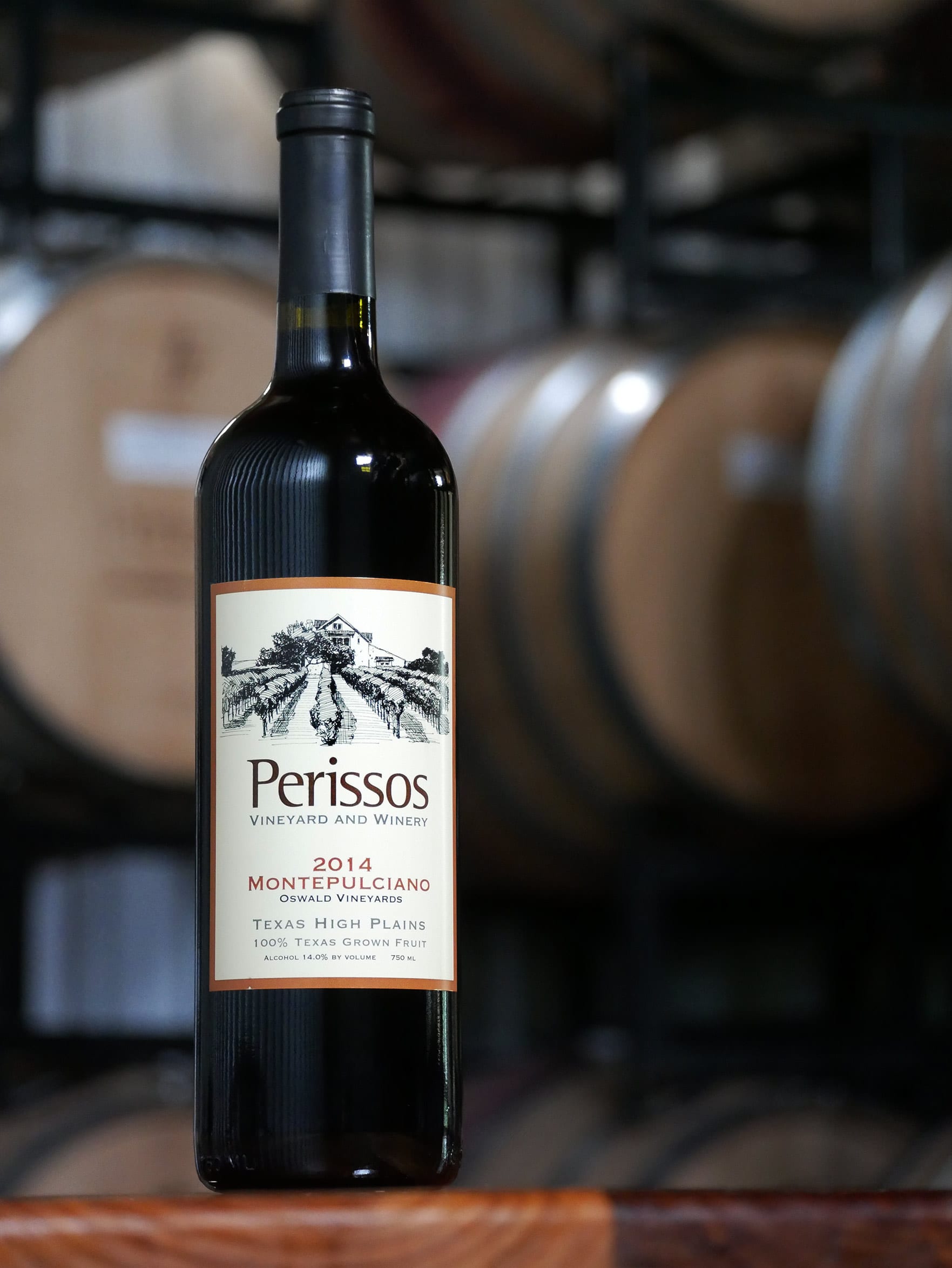 2014 Montepulciano
Oswald Vineyard
Awarded in 2016
We invite you to enjoy our first vintage of single varietal Montepulciano sourced from Oswald Vineyards in Meadow Texas. The nose presents red berries, plums, cedar box, and tobacco. On the mouth, find red berry cobbler, cherry pie, and cooked herbs. This wine has a full mouthfeel, solid tannins, and a mighty finish.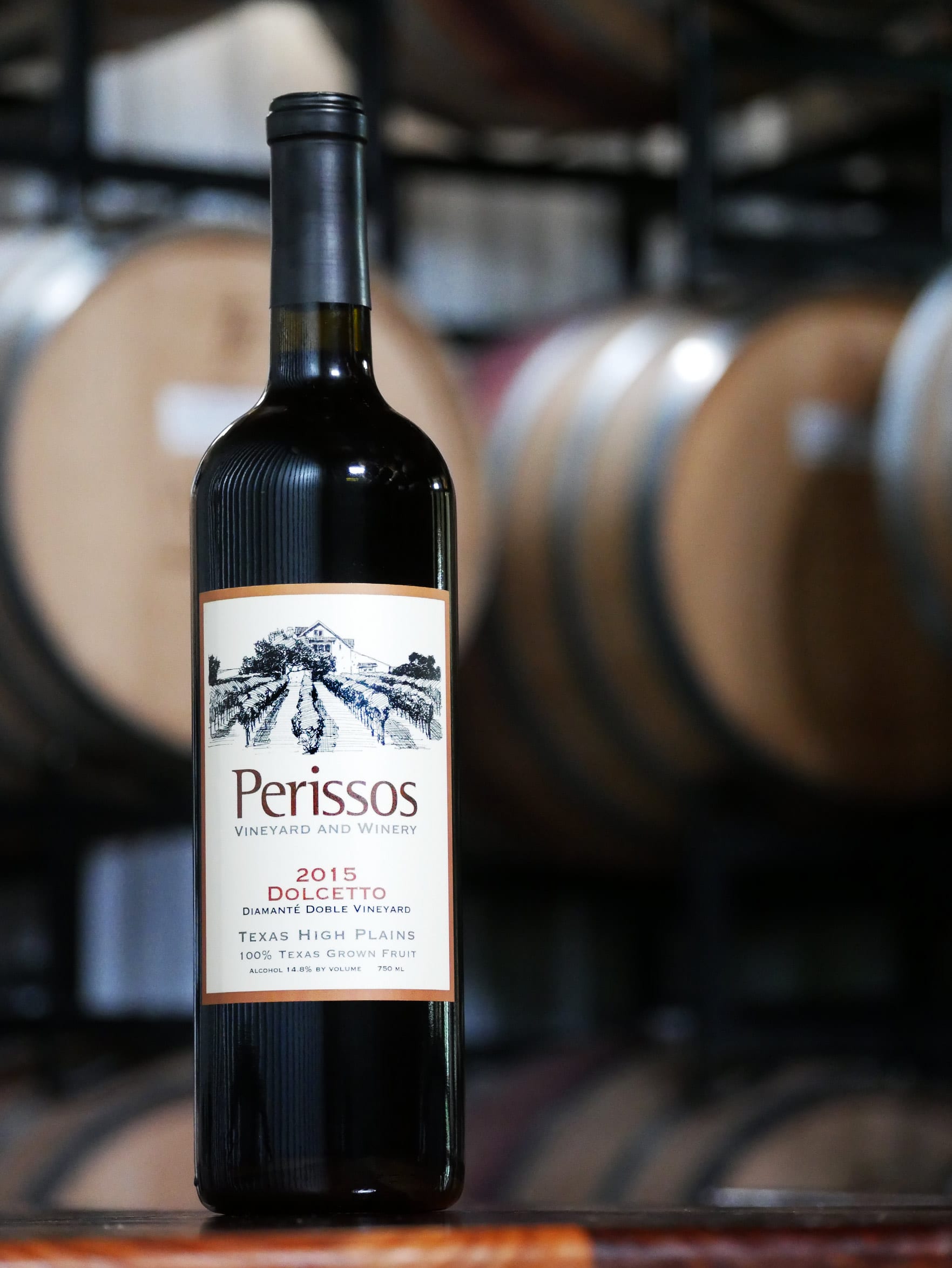 2015 Dolcetto
Diamanté Doble Vineyard

Awarded in 2017
This wine is the perfect everyday red wine! Garnet in color, it presents aromas of brambly fruit, candied cherries, black peppercorns and baking spices. On the palate, find strawberries, candied cherries, and baking spices. It provides medium acidity, a silky mouthfeel and a spicy finish.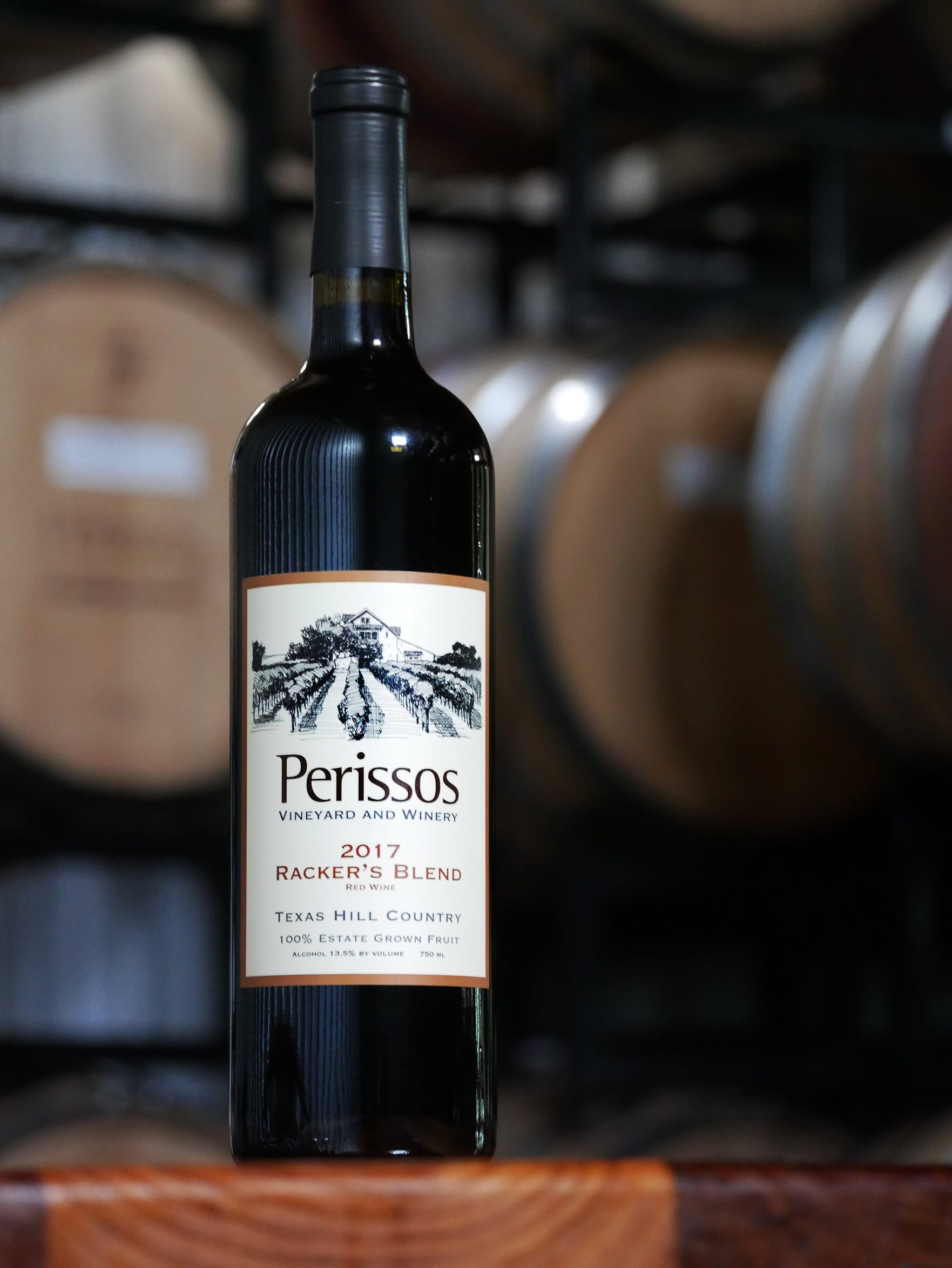 2017 Rackers Blend
100% Estate Grown
Awarded in 2019
Racker's Blend is an estate grown powerhouse! We blend 41% Aglianico, 30% Tempranillo, 15% Petite Sirah, 7% Malbec and 7% Syrah. We find aromas of black cherries, strawberries, figs, leather and earth. The palate hints at dried fruit and smokiness. Rackers is full-bodied, with an opulent mouthfeel, medium acidity, chalky tannins and a long finish.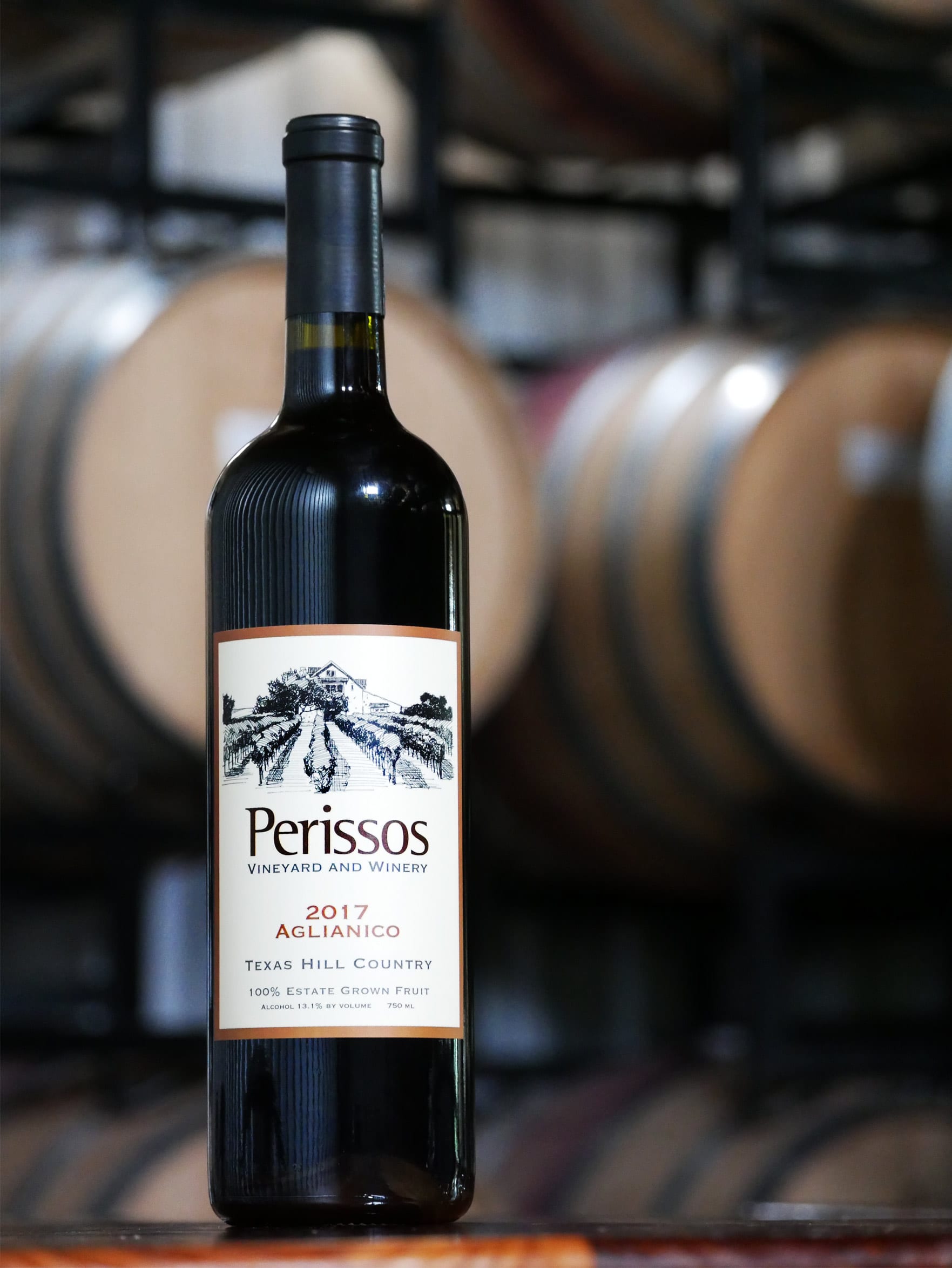 2017 Aglianico
100% Estate Grown
Awarded in 2020
Perissos has become an Aglianico pioneer in Texas. Estate grown, the profile is dark, with both the nose and palate filling the senses with notes of boysenberries, black cherries, and black licorice. This wine is full-bodied fruit-bomb! It offers a big mouthfeel, medium acidity, muscular tannins and a long finish.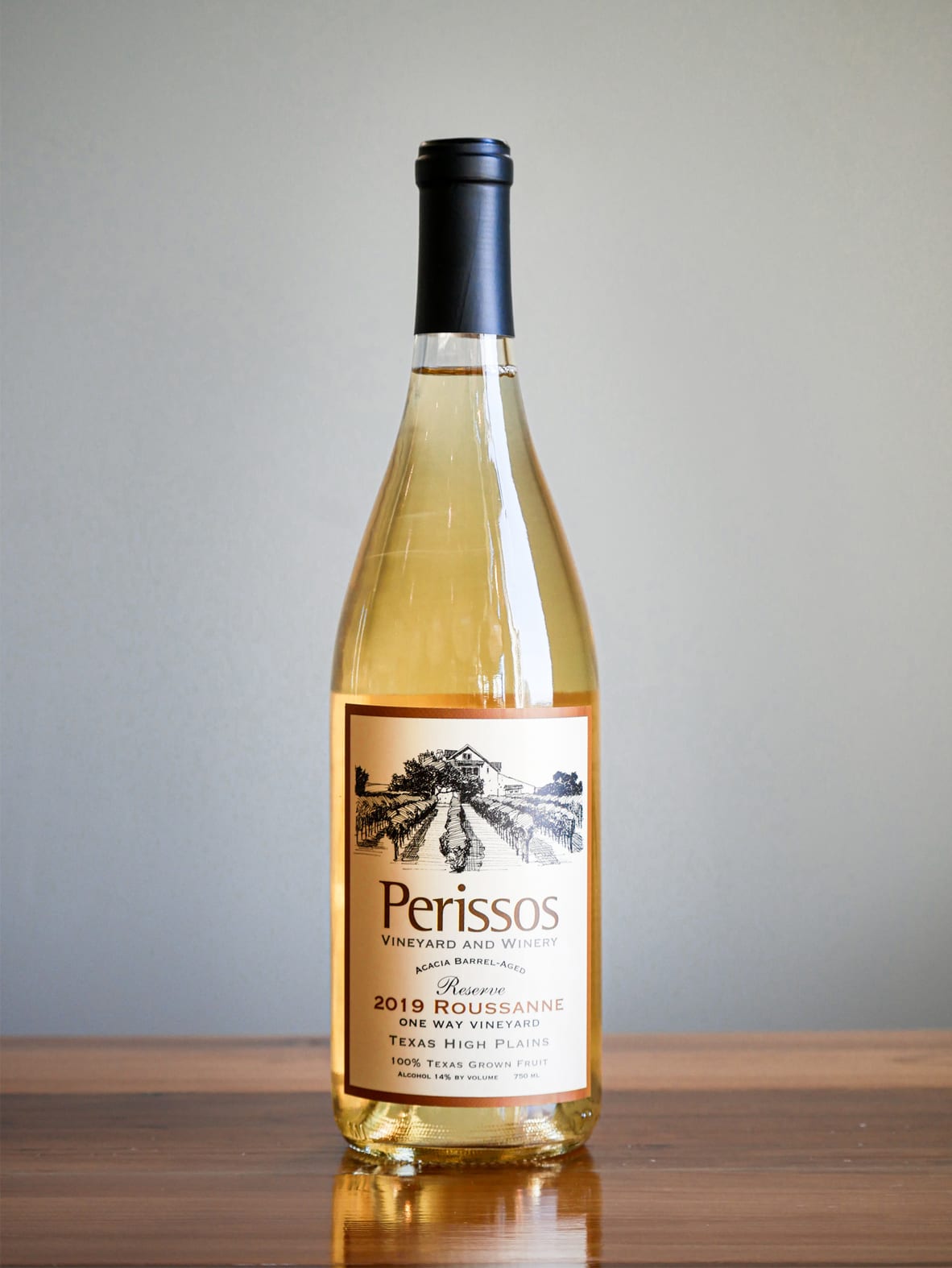 2019 Reserve Roussanne
One Way Vineyard
Awarded in 2021
Acacia is a very special wood in the Bible as it was the material used to build the Ark of the Covenant. For that reason we decided to experiment and age our 2019 Reserve Roussanne in Acacia barrels. This wine offers a medium body, crisp acidity and a clean finish.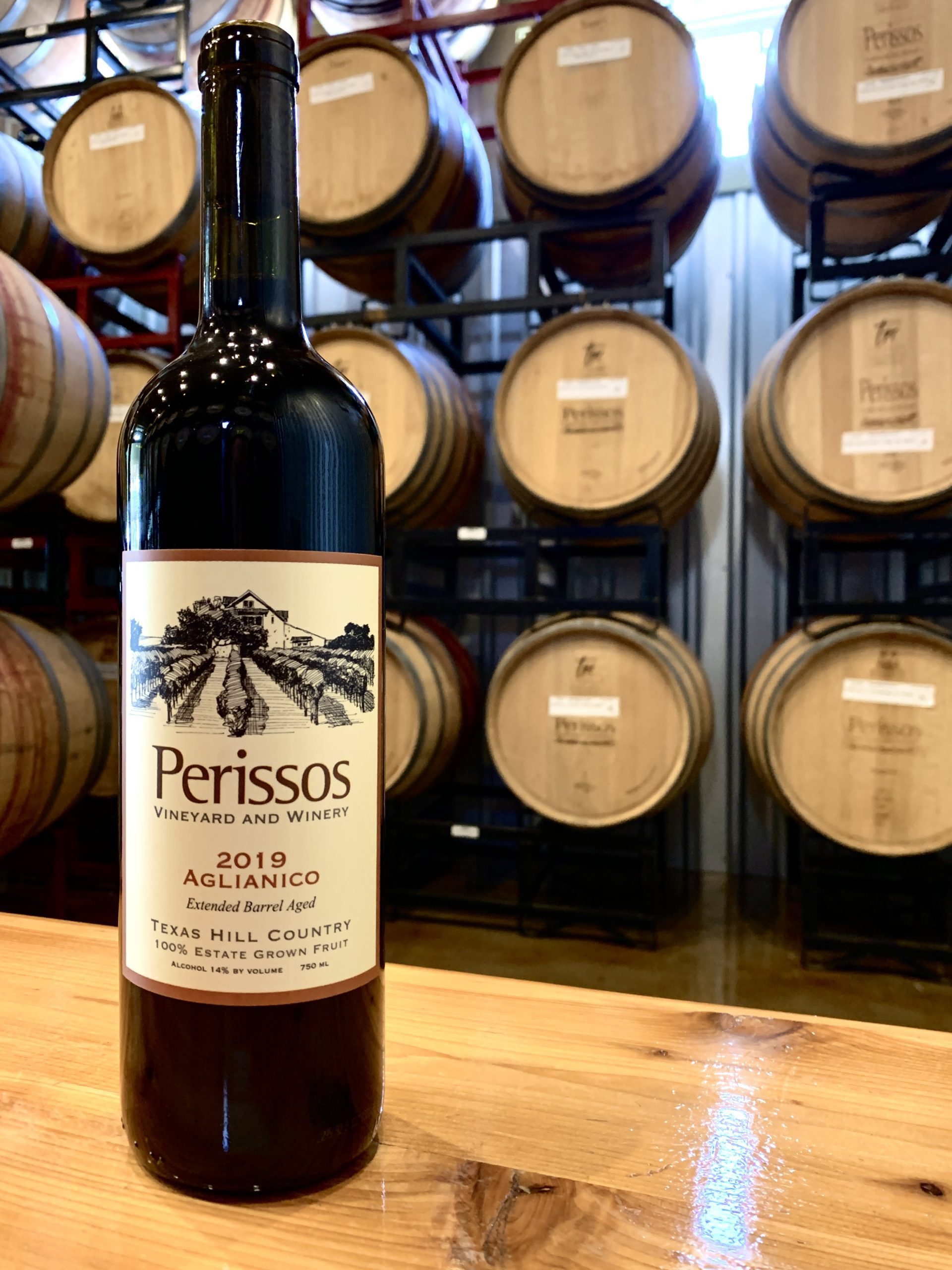 2019 Aglianico
100% Estate Grown
Awarded in 2022
We at Perissos are both humbled and honored to have been awarded our 8th Best of Class Award from the 2022 San Francisco Chronicle Wine Competition. Our Aglianico was awarded its 4th Best of Class designation since 2012, and all of it was grown on our boutique estate vineyard in Burnet, Texas.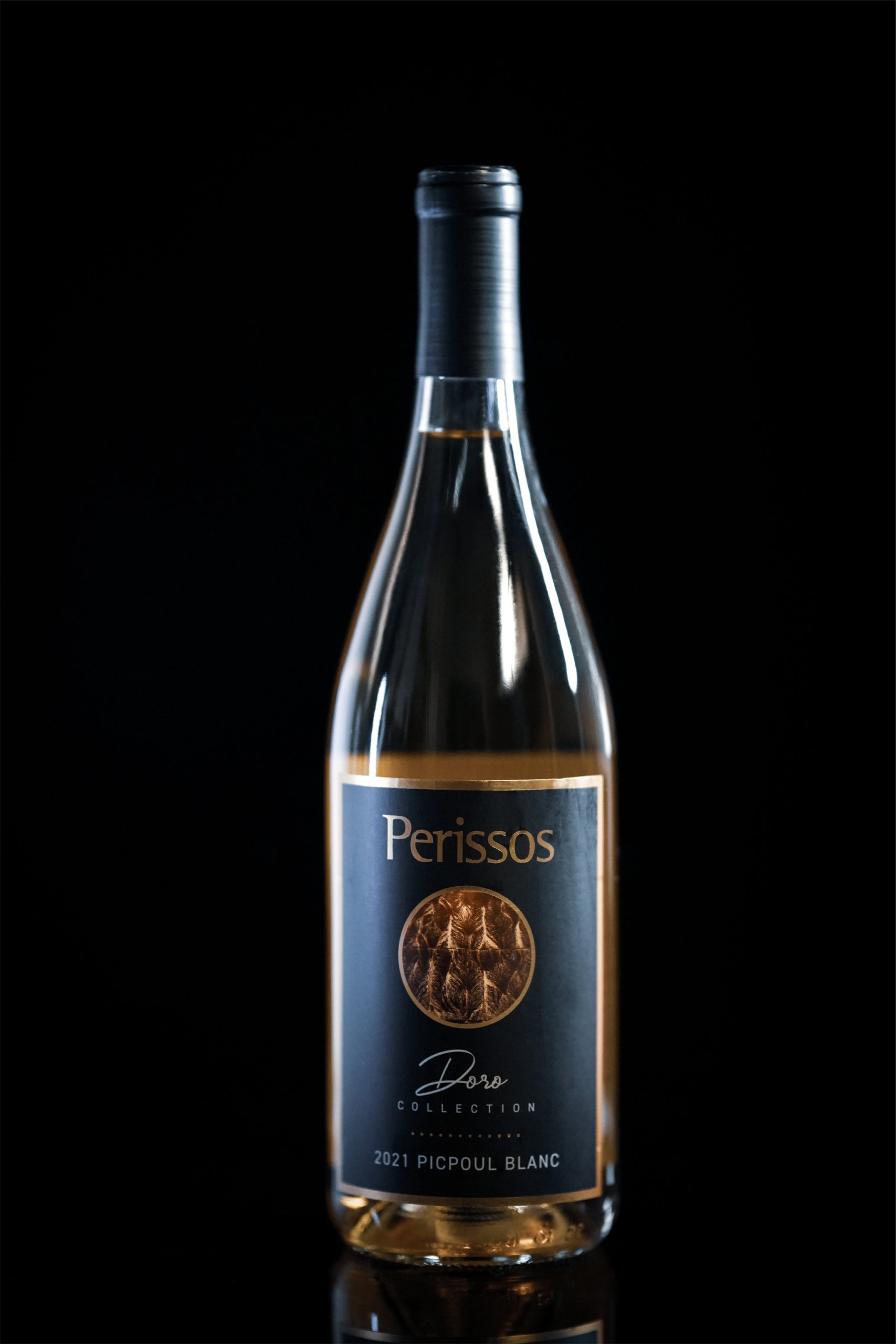 2021 Picpoul Blanc
Perissos Estate
Awarded in 2023
The first harvest of our estate Picpoul vines has produced a wine worthy of the Doro label. Its striking pale gold color opens with a vibrant nose of fresh green apple and citrus with notes of white flowers, pineapple and a touch of saline minerality.
In addition to 9 Best in Class awards, we have been awarded from international competitions over the last 11 years!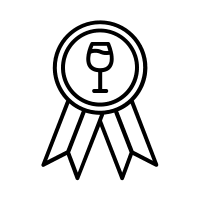 Grand Star Best in Show x1